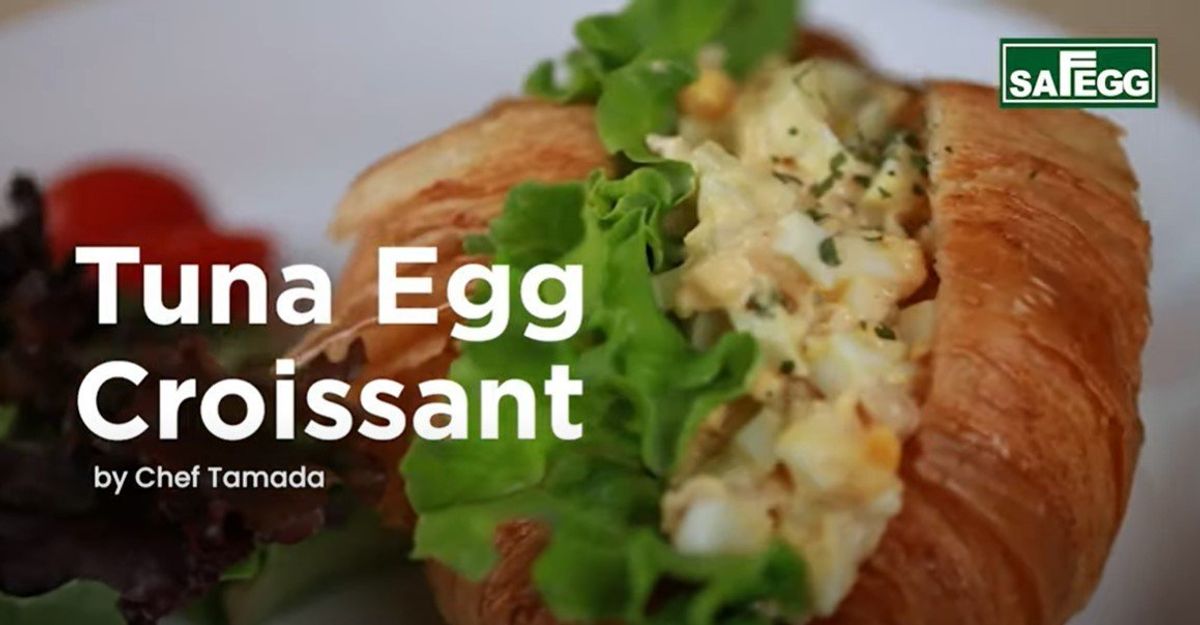 Make your breakfast more wholesome with tuna egg croissant. This is one bread that will definitely keep you full till lunch time.

3 Safegg™ Classic pasteurized eggs
can of tuna
50g mayonnaise
parsley
lettuce leaf
croissant
dash of Himalayan salt and freshly grounded black pepper

1. Hard boil 3 eggs. Use egg slicer to dice up the eggs.
2. Add eggs, tuna, mayonnaise, salt and pepper into a salad bowl.
3. Give the ingredients a good mix.
4. Lightly heat up croissant and gently cut it into half.
5. Stuff some lettuce leaf into croissant. Finish dish with a spoonful of egg tuna mayo.