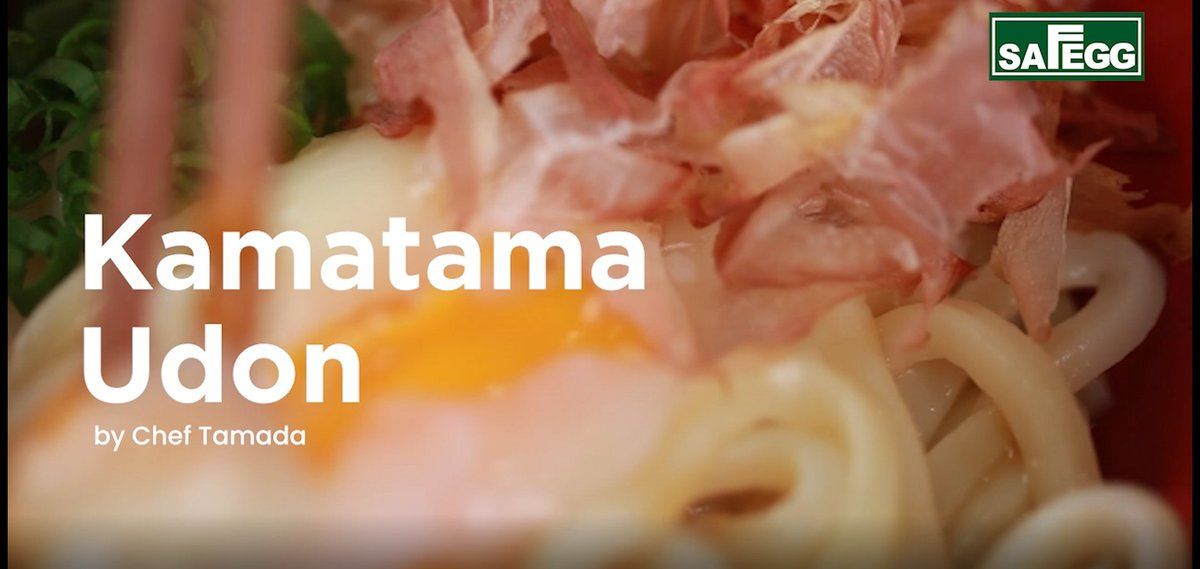 A comforting wintertime meal, this Japanese udon recipe taste really good especially when eaten hot. Best served immediately after preparation.

1 Safegg™ Tsukimi Onsen egg
1 udon pack
dashi shoyu
10g okonomiyaki sauce
long onions
hana kastuo
scallions

1. Boil udon noodles for 10-15 minutes.
2. Once the noodles are cooked, drain and tip it into a bowl.
3. Crack 1 Onsen egg on top of noodles.
4. Add okonomiyaki sauce, dashi shoyu, long onions and scallions into the bowl.
5. Mix noodles and enjoy.