How to View a Credit Reward
It's easy! Follow these four simple steps:
Step 1: Launch www.eggshipper.com.my on your browser and tap "Account" at the top/ bottom of your home screen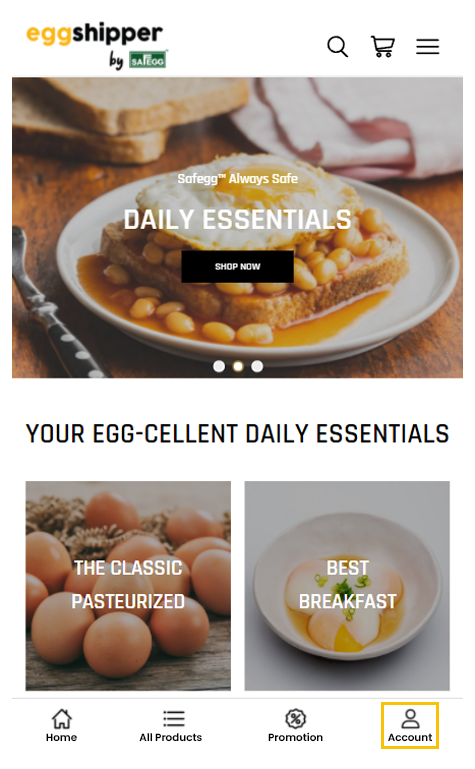 Step 2: You'll see your Available Credit balance under My Account.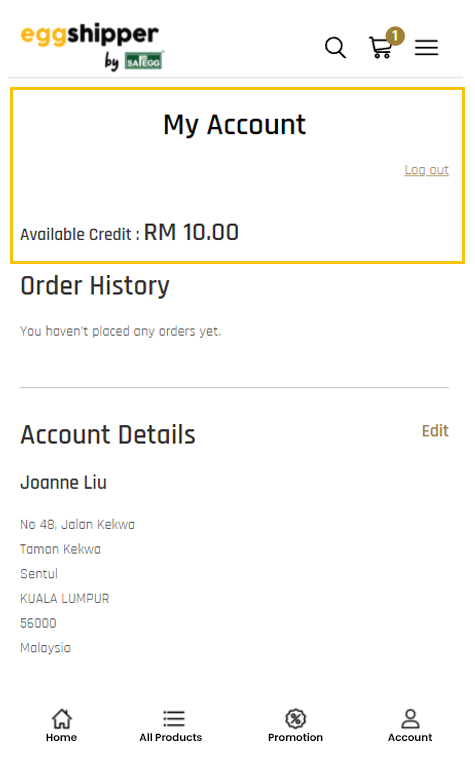 Step 3: Email us at "support@eggnovative.com.my" if your Available Credit wasn't reflected after 48 hours of activation account.
---
How to Redeem a Credit Reward
It's easy! Follow these four simple steps:
Step 1: Tap "Cart" icon at the top/ bottom of your home screen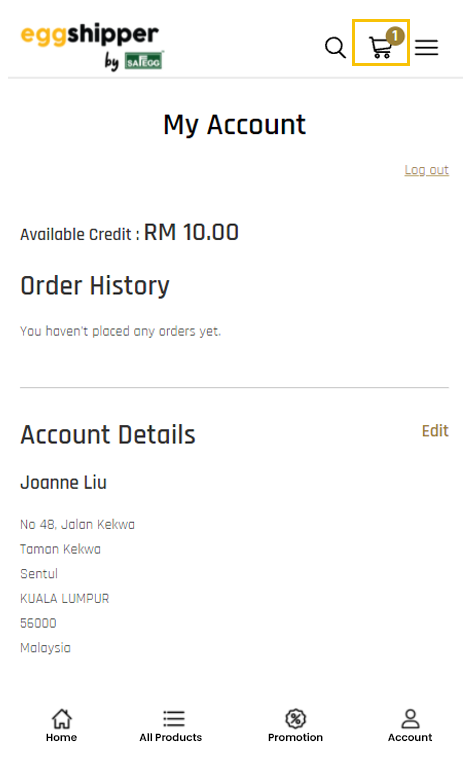 Step 2: Tap "Checkout" button at the bottom of your home screen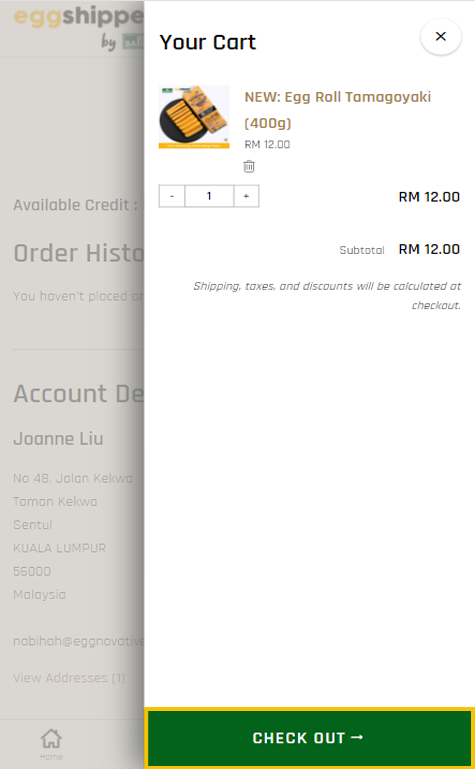 Step 3: Tap "Show order summary" at the top of your home screen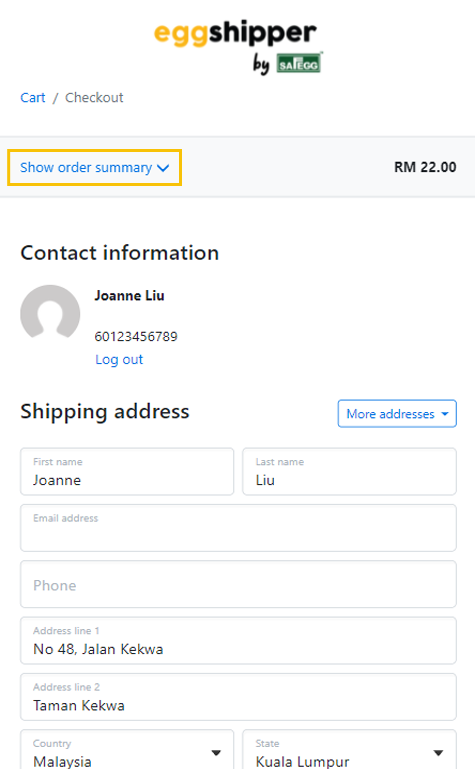 Step 4: Tap "Apply" button to redeem your credit