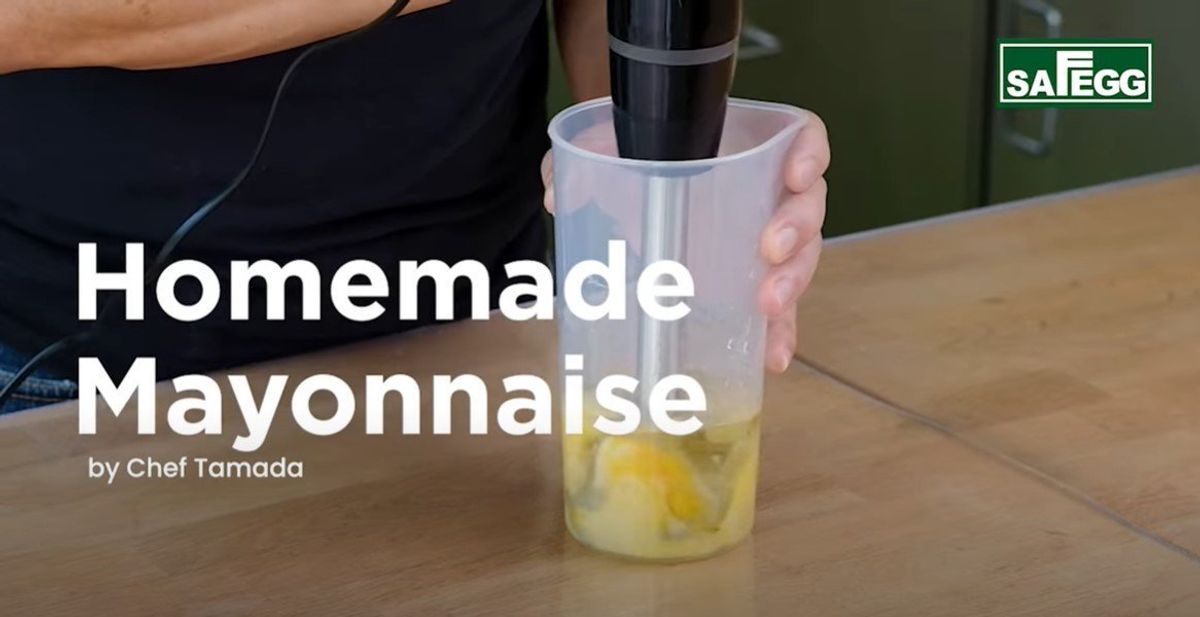 Mayo out of a jar is really convenient, but have you tried the real taste of home made mayonnaise? Now it's the time. This is one versatile sauce you could enjoy with coleslaw, or fish and chips.

If you're in the mood, just add some herbs like fresh oregano or parsley to spice things up.

1 Safegg™ DHA pasteurized egg
olive oil
20g white vinegar
3g yellow mustard
dash of Himalayan salt and freshly grounded black pepper

1. Add all the ingredients into a jug or tall slender container.
2. With help of a hand blender, blend all the ingredients together until the mixture begins to thicken into the familiar mayo texture.
3. Keep it in the fridge until you're ready to use it.